By Harry Low, BBC London (20 September)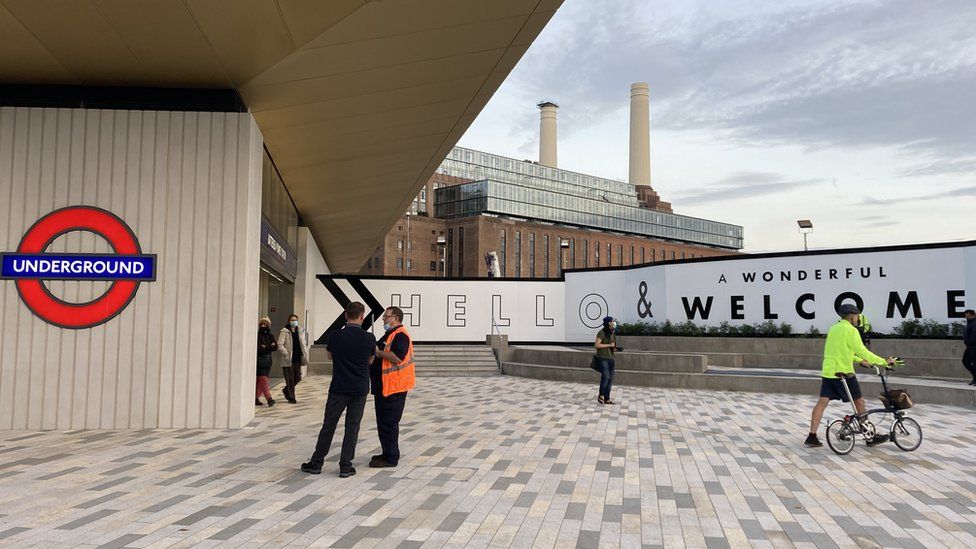 Two new Tube stations have opened in the first major expansion of the London Underground this century.
The first train on the new £1.1bn Northern line route departed from Battersea Power Station in south London at 05:28 BST.
It called at the other new station, Nine Elms, before reaching the existing station of Kennington.
London mayor Sadiq Khan said the services would play "a major role" in the capital's recovery.
Mr Khan said he was "proud and grateful" to be joined by Transport Secretary Grant Shapps on one of the first trains to serve Battersea Power Station.
The pair have been embroiled in a long-running row over funding for Transport for London (TfL).
Mr Khan said: "It's great to see the difference teamwork makes, it's great to see the difference investing in infrastructure makes in relation to unlocking jobs and homes.
"Most of the things we're using today were built around the country. Every pound we spend on the Underground, 55 pence goes to the rest of the country."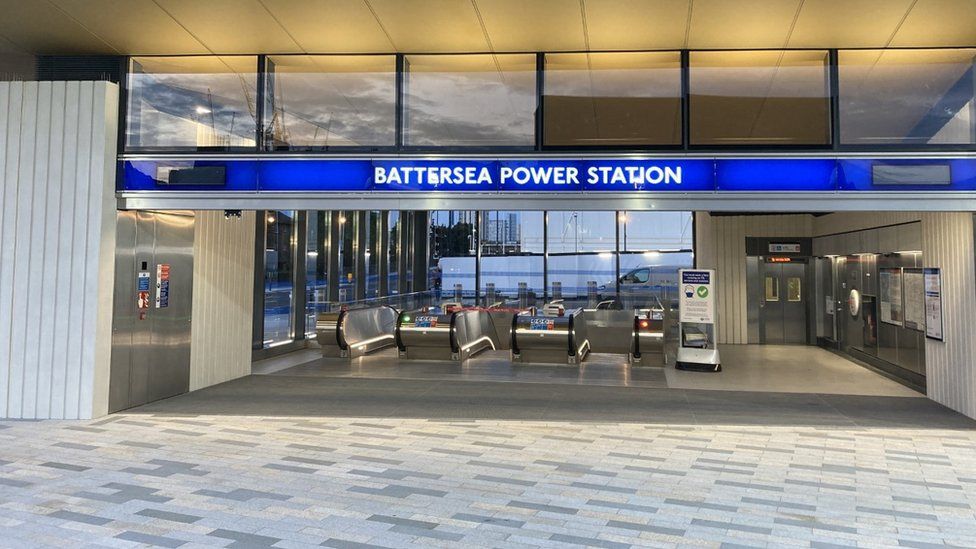 When the gates opened to the public for the first time just after 05:20 BST, more than 100 people bustled down to the platform to catch the first service to Kennington.
Amid the blur of high-vis jackets and Tube map facemasks, the plethora of smartphones indicated this was a journey worth documenting.
Although the trains themselves were not new, the first stop showcased Nine Elms – a second freshly constructed Tube station – to bring the south London station tally above 30.
This is the first major expansion of the Tube since the Jubilee line was extended in the late 1990s. Wood Lane and Heathrow Terminal 5 stations opened in 2008.
The Greater London Authority borrowed £1bn for the latest project, which will be funded through business rates from the local area and about £270m of contributions from developers.
Major construction on the two-mile twin railway tunnel between Kennington and Battersea began in 2015.
There will initially be a peak-time service of six trains an hour, falling to five an hour during off-peak periods.
The frequency of services will be doubled by the middle of next year.
TfL estimated that the new services would support 25,000 new jobs and 20,000 new homes.