IFA Magazine
Matthew Sarson, Researcher & Market Analyst at Emerging Property, provides an expert's eye on the UK student property sector: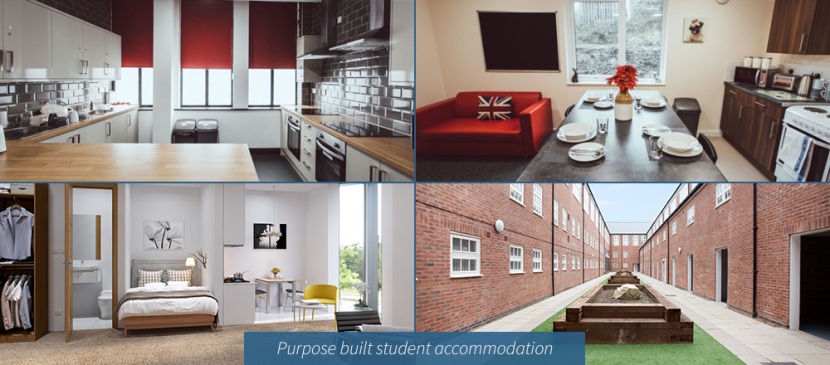 Once a rather niche property asset predominantly available to investment funds, the UK student property sector has gone from strength to strength in recent years.
Investment levels have been on a steady upward trend since 2010, with record levels in 2015 – the £6bn invested was twice as much as the previous high in 2014 and saw the UK overtake the US for the first time as the world's largest student property sector.
James Harrington, business development manager at Emerging Property – a specialist UK property investment consultancy with a focus on purpose built student accommodation – talked us through some of the key reasons behind the sector's emergence as a World Class Asset.
Consistently increasing student numbers
Of course, the major catalyst of high yields in any property sector is demand, and purpose built student accommodation is certainly not short of that.
The UK student population has increased almost every year since the turn of the century – part of a decades-long trend.
This has been part-catalysed by the increase in international student mobility, with 25% of the UK's student population coming from overseas – 80% of these from outside the EU.
The removal of previous intake caps by the UK government in 2015 opened up the sector for further growth, and 2016 was a third consecutive record year in terms of total student numbers.
As for any Brexit fears, EU students too hit a record level in 2016, with any future potential impact being seriously restricted by the fact that they make up just 5% of the total student body.
Accommodation in critical undersupply
While the number of students has increased, the number of rooms have not – or at least not at anywhere near the same pace.
The UK still currently has an average 74% shortfall of purpose built student accommodation in university towns and cities across the country, with the vast majority having to rely on the severely stretched private residential sector.
This undersupply has huge regional variations, with some cities only able to provide purpose built accommodation to less than 20% of their students. Others, on the other hand – predominantly large and fashionable cities, such as Liverpool and Manchester – are closer to the 50% mark and thus considered saturated.
The approach we have long adopted of targeting prime regional locations, such as Stoke, Preston and Leicester, is thus being increasingly adopted as the accepted sector strategy – maximising both sustained percentage yields and capital growth.
The residential housing crisis
According to RICS, 1.8 million new homes are needed in the UK by 2025 – this figure shoots up to 25 million when we look ahead to the next quarter of a century.
This shortage had led to escalating rents and has meant that many first-time buyers are priced out of the housing market – and with short supply comes premium prices.
Unusually, and rather uniquely, the purpose built student accommodation sector actually benefits from this shortage – with an estimated 65% of the UK's students living in residential housing, local councils see the funnelling of them into purpose built accommodation as a simple way to address housing issues.
On top of freeing up more homes for local families, this process also provides students with a far better standard of housing – purpose built student properties are developed in prime close-to-campus spots, come with a range of convenient onsite facilities and benefit from 24/7 onsite management.
Local councils also benefit financially from this process, through an increase in the number of properties liable for council tax – from which students are exempt.
With all stakeholders benefiting from the development of purpose built student accommodation, especially in critically undersupplied towns and cities, demand is high and sustained.
The end of buy-to-let property investing
Buy-to-let landlords, on the other hand, are on the wrong side of undersupply issue. Previously a lucrative property investment approach, new legislation is increasingly making decent yields hard to come by.
Indeed, we have become increasingly aware of a shift in landlords from buy-to-let towards our UK student property investments.
The abolition of tax relief and automatic wear and tear allowances, changes to Capital Gains Tax and increased Stamp Duty have all had a major impact on potential profits.
To put this into perspective, in numerous scenarios, investor profits will be down by as much as 400% – making mortgage-leveraged uneconomical (especially for higher rate taxpayers).
The simple fact is that, with the amount of time and effort required to manage a profitable buy-to-let property, the increasingly compressed yields are simply no longer worth it.
The effortless nature of the investment
Anyone who has ever been a landlord will soon testify to the fact that buy-to-let property investment soon becomes a part time job – with extremely unsocial and unpredictable hours.
On top of that, there is the constant stress of unforeseen costs and costly void periods. Anything from a broken boiler to a leaking tap can soon see several months' profit wiped out.
Purpose built student accommodation, on the other hand, is fully managed by professional onsite teams – in the case of our properties, this is at no extra cost to the individual investors.
This is enabled by beneficial economies of scale, with the cost of the management split between 100+ unit owners. The same is true when it comes to replacement furniture, fixtures and fittings – with bulk buying reducing costs.
Not only is this management approach cheaper, it is also far more effective. Having a team onsite 24/7 enables constant preventative and reactive maintenance, while tenants can be monitored and any bad behaviour halted efficiently.